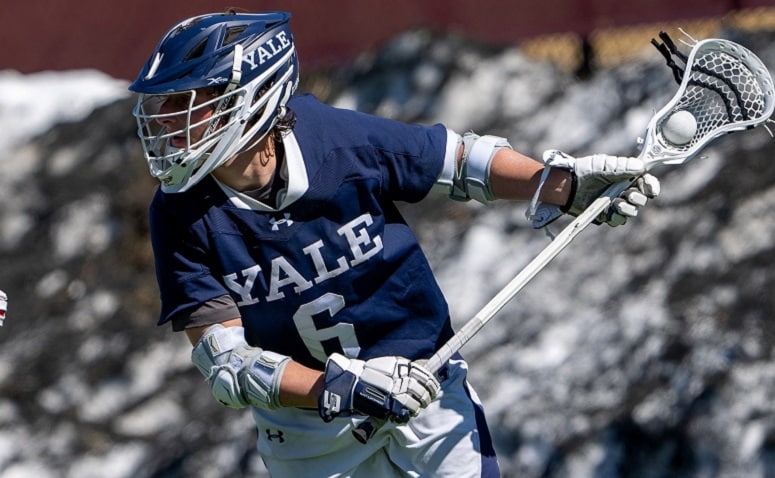 Inside Lacrosse has named Leo Johnson (Eclipse 2021) the #49 player in college lacrosse. Last year, Leo jumped onto the NCAA lacrosse scene as a freshman at Yale. In his freshman season he started all 17 games tallying 64 points on 35 goals and 29 assists. He helped Yale reach the NCAA Quarterfinals. What does he credit his on-field success to? "Consistency in doing extra. Whether that means watching film, shooting, or wall ball. Being consistent in everything has paid dividends for me and my game" said Johnson.
In high school Leo was ranked the #6 player in the 2021 class after totalling 243 points in three seasons, one at Greenwich HS and two at Avon Old Farms. As a freshman at Greenwich, Leo set the single season point record before heading to Avon where he was the first two-time lacrosse captain in school history. He earned All-New England honors as well as Under Armour and Nike All-American.
When asked about being named the #49 player in the country Leo said "It is an honor and very humbling to be a part of that list. I really think it's a credit to my coaches and teammates for putting me in great positions to be successful." Leo and the Bulldogs look to compete for an Ivy League and National Championship this year. "I'm looking forward to building on top of what our team was able to accomplish last year. We always talk about over achieving and that is our goal again this year, wherever that takes us."
Congratulations Leo!